Products: Wholesale Distribution Package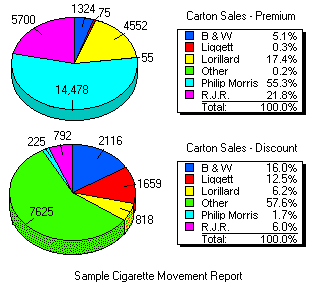 • Invoicing
• Accounts Receivable
• Purchase Orders
• Inventory Control
• Sales Analysis
• Individualized Pricing by Customer
• Promotional / Buydown Pricing
• Cigarette Reporting
• Base inventory of over 5,000 items
• Barcode Scanning
... and much more


The Wholesale Distribution Package from Jamison Computer Services is a time and cost saving product that lets the user quickly and efficiently create invoices and track product movement. A variety of pricing features and detailed reports assist the distributor in the management of his or her business. The software also offers the ability to interface with peripheral devices such as hand held scanners, cash drawers and point-of-sale displays.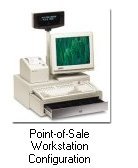 Smaller distributors can create invoices by scanning products as an order is filled using the hand held 'Dolphin' device. Larger distributors can receive orders from salesmen in the field using laptop computers and create picklists sorted by warehouse location. Cash and carry distributors can configure the system to work as a point-of-sale register.

Click here for a quick tour of some sample screens from the Wholesale Distribution Package (Note: These are screen samples only. Fully functional software demos are available). Please contact us for further details or to discuss your own unique requirements.
Products: PM Stars 'Stand-Alone' Cigarette Reporting Software

The PM Stars 'Stand-Alone' Application from Jamison Computer Services allows a distributor to quickly begin reporting cigarette movement in the format necessary to satisfy the requirements of all the major cigarette manufacturers (MSA reporting). Most cigarette product information is pre-loaded. Some distributors who need to get reporting quickly choose this software product as a first step. Data is input from a distributor's existing order forms or invoices and the software creates a file in the proper format at the end of each week. The full purchase price of this product can be applied to any future purchase of the full Wholesale Distribution Package. All information entered into the 'Stand-Alone' software is automatically transferred to the full application.